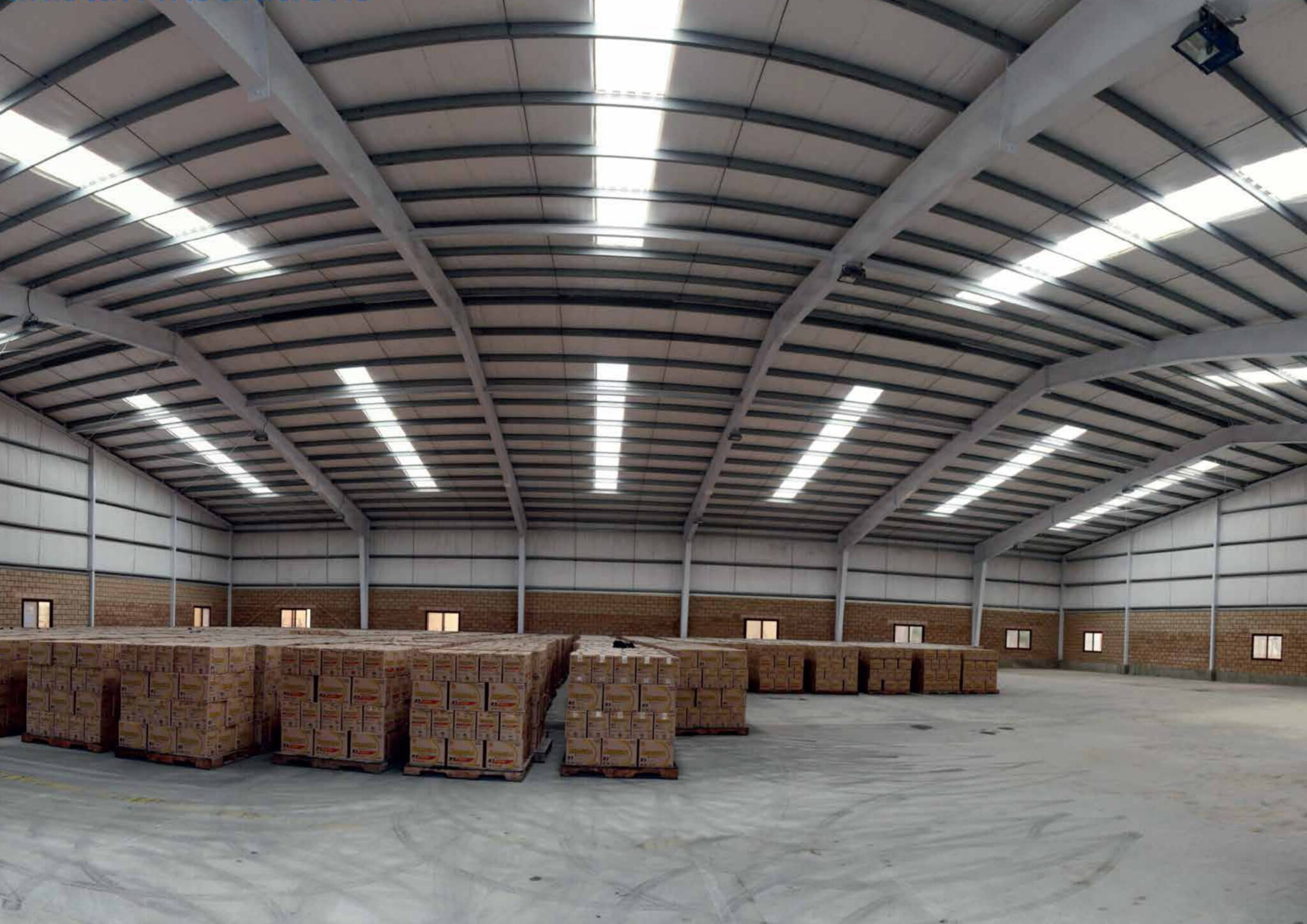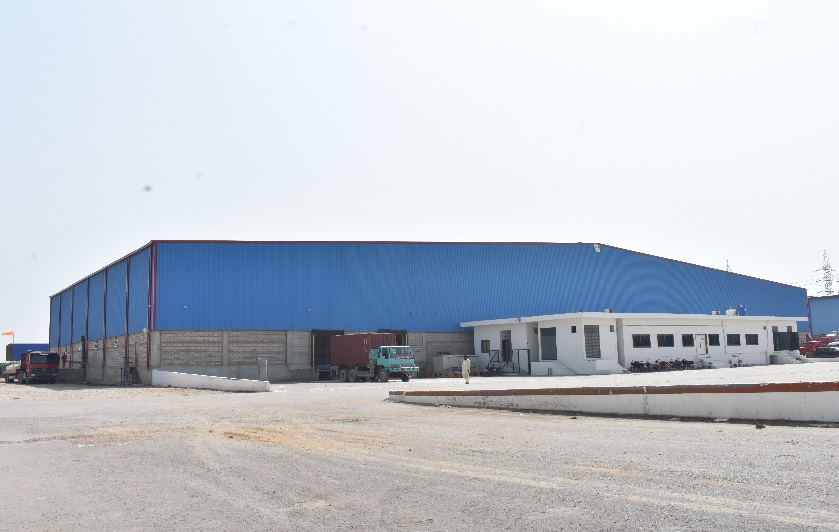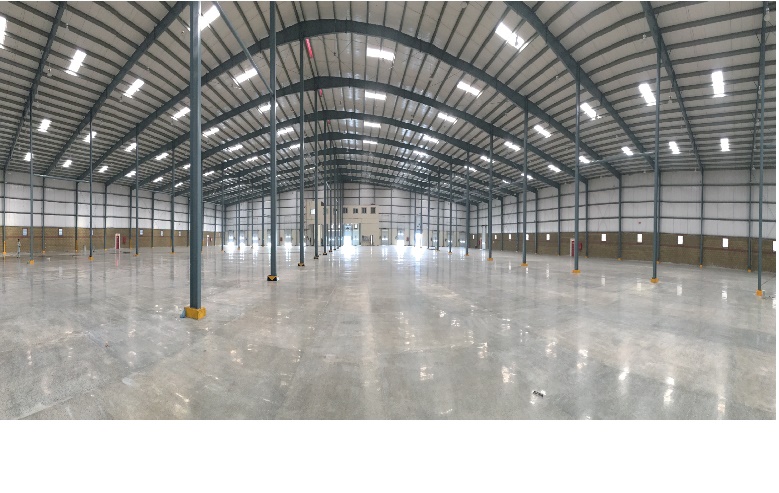 Pre-Engineered Steel Buildings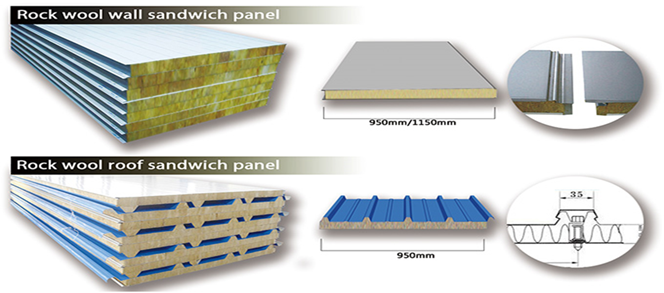 Insulated Sandwich Panels
The most practical and common type of insulated sandwich Panels offered by Pakistan Insulations Private Limited are:
Rockwool Sandwich Panels
Polyurethane Sandwich Panels
1) Rockwool Sandwich Panels:
Pakistan Insulations Pvt. Limited highly recommends the application of Rockwool Sandwich panels Insulation due to its tremendous thermo-acoustic characteristics.
Applications and Characteristics of Rockwool:
Efficient in thermal insulation applications.
An inorganic, non-aging and dimensionally stable material.
Water repellent material.
Non-combustible and non-flammable material.
Chemically and electrically inert.
Non-hazardous and medically safe material.
High temperature resistant material.
2) Polyurethane Sandwich Panels:
According to different usage of insulated panels, PU Sandwich Panel can be divided into three types:
Wall panel, Roof panel, Cold Store Sandwich Panel. These are widely used in industrial and commercial buildings, Cold Storages, Clean Rooms, warehouses and pre-fabricated buildings.
Pakistan insulation's insulated sandwich panels are processed using rigid polyurethane with external and internal sheet in steel, alu-zinc and aluminium of different thickness, coating and colors.
Sandwich panel is a system that protects the buildings from external factors and provides the utmost convenient and economical solution for them to have a powerful stand. As modern, light and durable construction elements, sandwich panels are used to clad roofs and external walls of the buildings as well as achieving insulated internal walls and cold storages.
Sandwich panels, protecting you against the external factors on all sides of your building, are produced by filling in a thick and low density insulation material between two thin and high density metal surfaces. These ready-assembled building elements, which have a high load carrying capacity despite their own low weight, are produced on continuous lines.
PU CORRUGATED SANDWICH PANELS

S.No.
Product
Panel Thickness (mm)
PPGI Top Sheet Thickness (mm)
PPGI Liner Thickness (mm)
Panel Width (mm)
Panel Length (mm)
Weight Per Sq.M
1
Corrugated PU Sandwich Panels
50
0.5
0.4
1000
1000 – 7500
12.9
2
Corrugated PU Sandwich Panels
75
0.5
0.4
1000
1000 – 7500
15.3
3
Corrugated PU Sandwich Panels
100
0.5
0.4
1000
1000 – 7500
17.8
PU FLAT SANDWICH PANELS

S.No.
Product
Panel Thickness (mm)
PPGI Top Sheet Thickness (mm)
PPGI Liner Thickness (mm)
Panel Width (mm)
Panel Length (mm)
Weight (Kg) Per Sq. M
1
Flat PU Sandwich Panels
50
0.5
0.5
1200
1000 – 7500
11.87
2
Flat PU Sandwich Panels With Camlock
60
0.5
0.5
1200
1000 – 7500
12.67
3
Flat PU Sandwich Panels With Camlock
75
0.5
0.5
1200
1000 – 7500
13.87
4
Flat PU Sandwich Panels With Camlock
100
0.5
0.5
1200
1000 – 7500
15.86
5
Flat PU Sandwich Panels With Camlock
125
0.5
0.5
1200
1000 – 7500
17.86
6
Flat PU Sandwich Panels With Camlock
150
0.5
0.5
1200
1000 – 7500
19.85
7
Flat PU Sandwich Panels With Camlock
175
0.5
0.5
1200
1000 – 7500
21.85
8
Flat PU Sandwich Panels With Camlock
200
0.5
0.5
1200
1000 – 7500
23.84