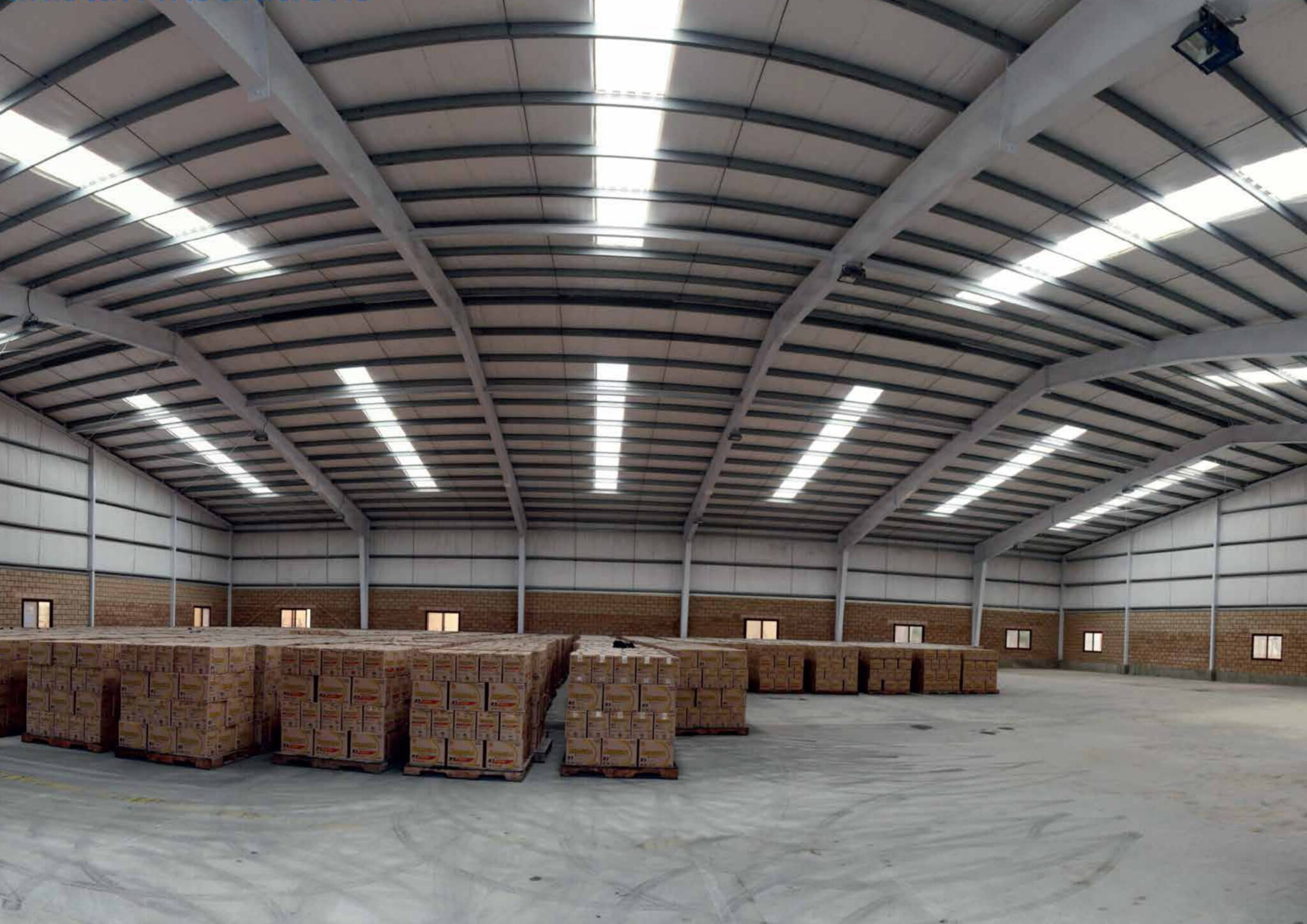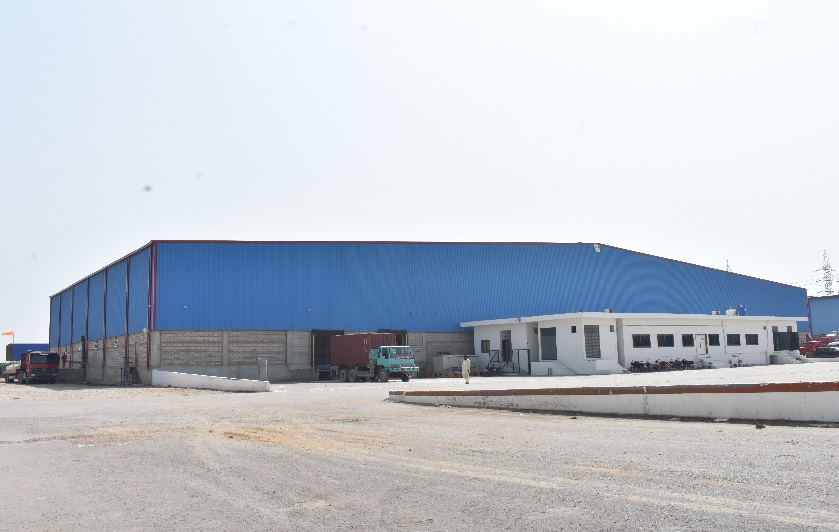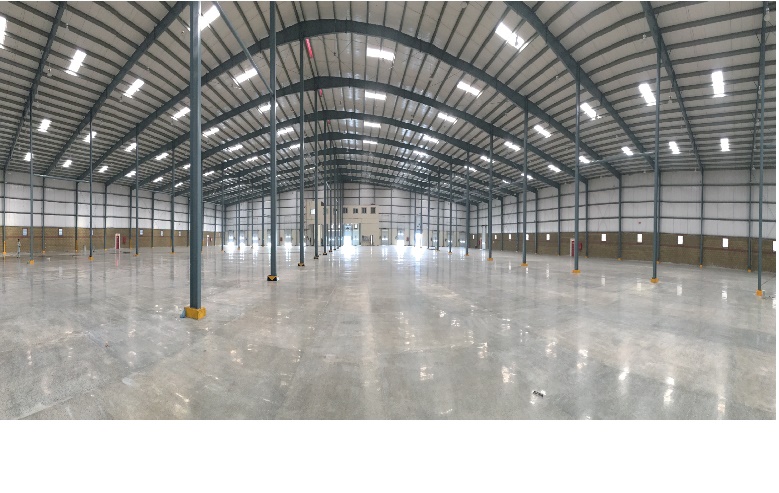 Pre-Engineered Steel Buildings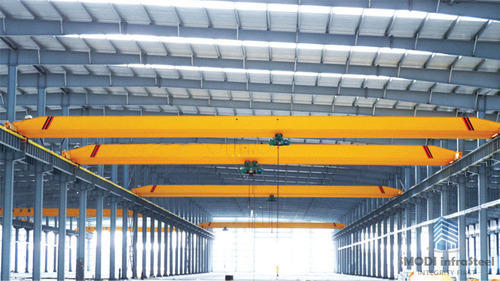 Crane Systems
All pre-engineered steel buildings can be designed for crane operation provision as per operational need. There are various type of cranes being used in industry for various purposes; EOT overhead crane with pendant or cabin operated, overhung/under-slung crane system, monorail crane or hoist system, wall mounted crane and JIB crane.
These buildings are being designed for different crane capacities. The crane runway beams (Gantry Girders) are simply supported built-up sections with/without cap channels and with maintenance platforms and ladders. Catwalks for crane maintenance are usually mounted alongside the crane beams, suspended under rigid frame rafters or elevated above the top of the building roof.
A crane system greatly improves the material handling productivity within a building, promotes safety and allows more efficient utilization of space by reducing traffic due to forklifts and side loaders.