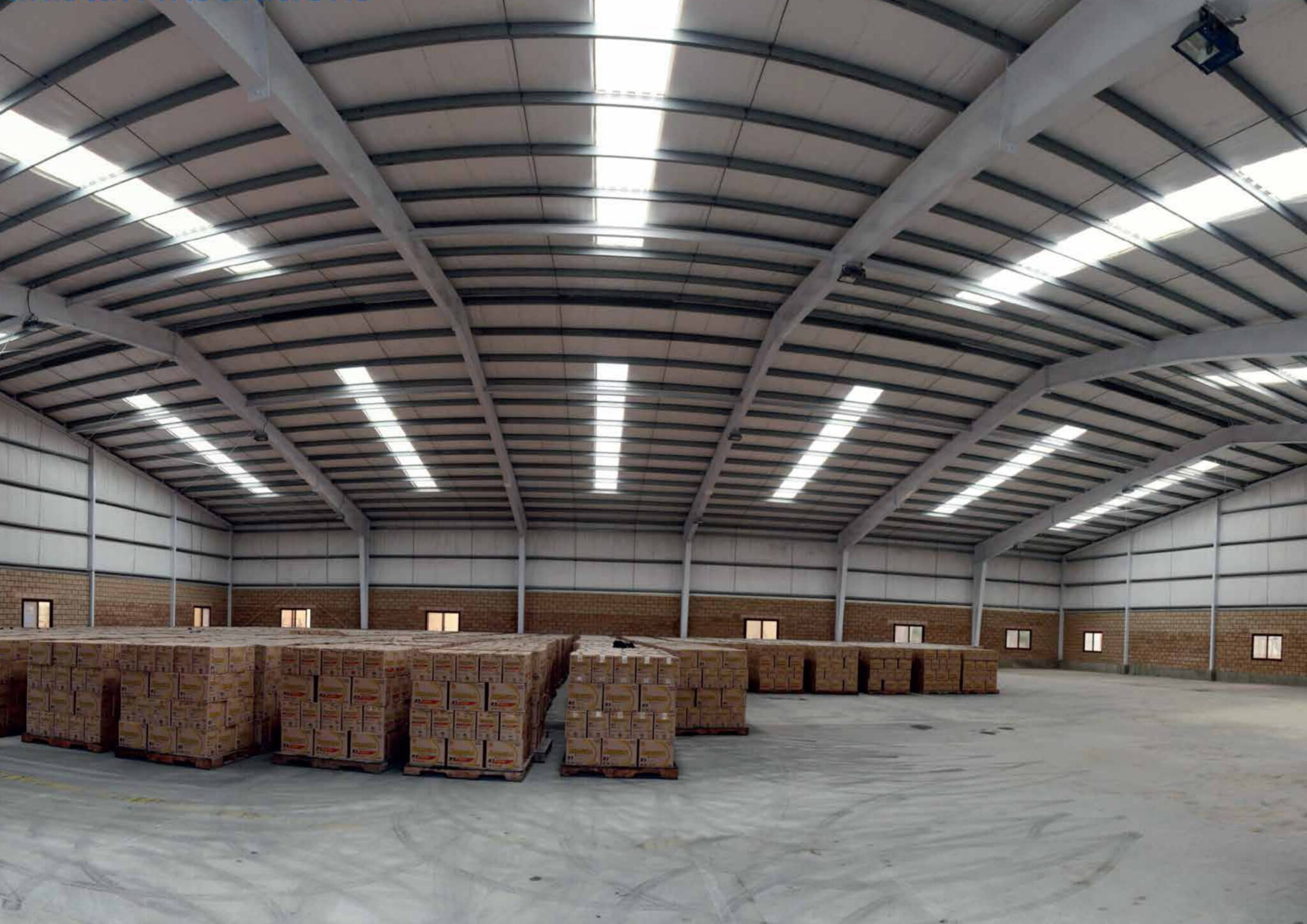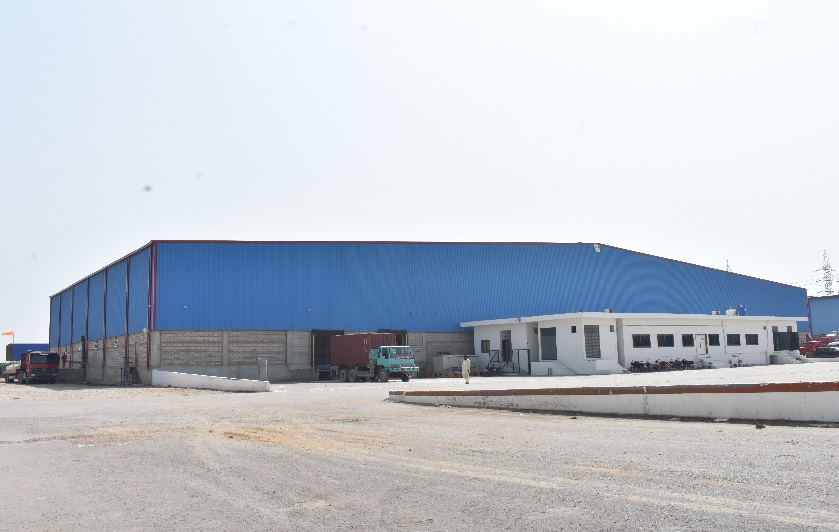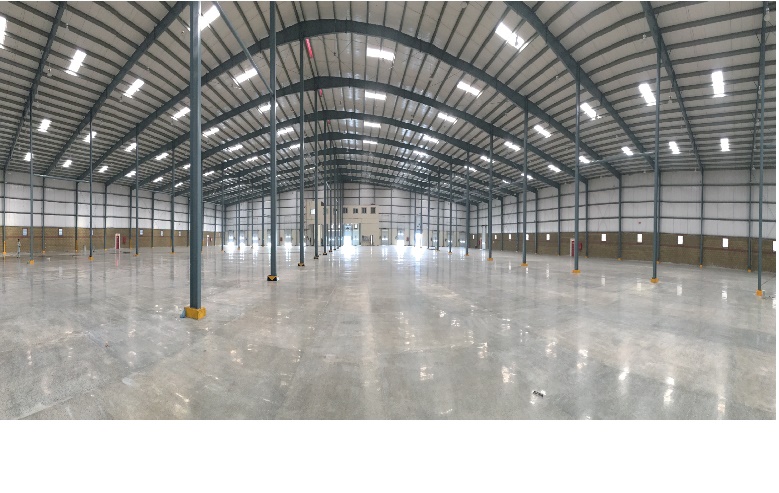 Pre-Engineered Steel Buildings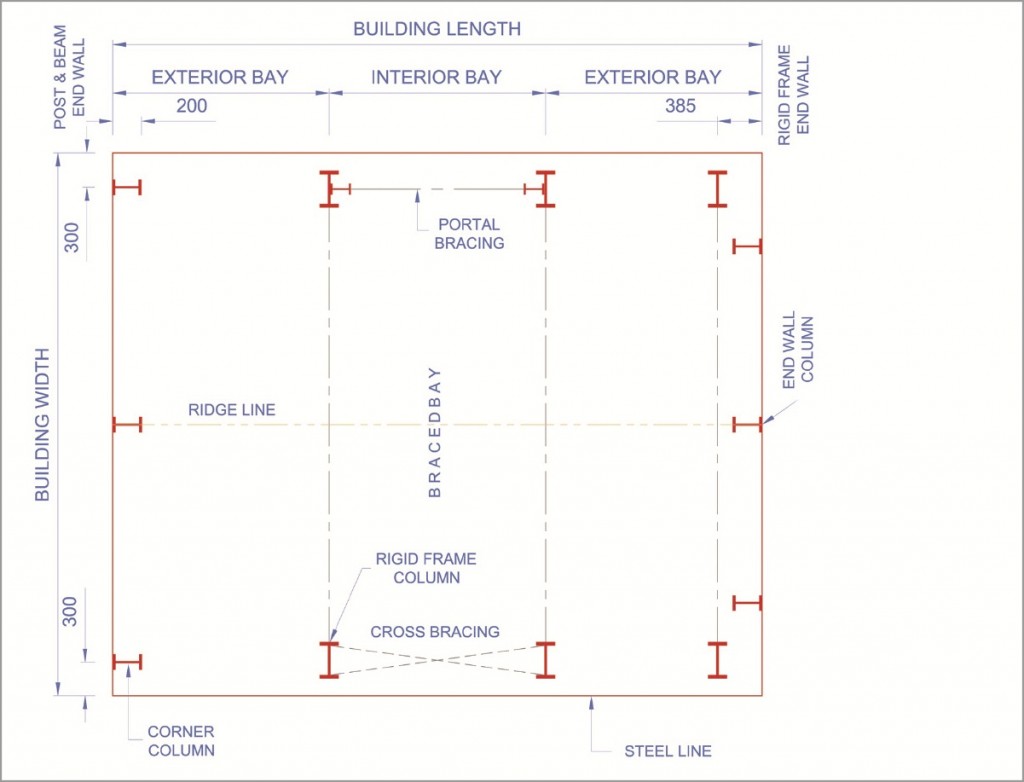 Basic Parameters
Building Width/Steel Line:
Building Width: is defined as the distance from outside of eave strut of one sidewall to outside of eave strut of the opposite sidewall.
Building Length: Distance between both end wall columns or girts (whichever is greater) is called building length.
Building Height: can be defined in three different ways.
Clear Height:is defined as the height of building from the FFL to the bottom flange of main frame rafter at knee location. It is minimum possible clear height throughout the building.
Eave Height:of the building is the distance between the finish floor level to the top of outer point of eave purlin or eave strut.
Peak/Ridge Height:is the distance between the FFL and highest/peak point of the building (ridge line.)
Roof Slope: is the angle of roof with respect to horizontal. Any particular roof slope is possible, however generally roof slope 0.5:10 to 1.5:10 is used considering the economy and aesthetics. For bulk storage roof slope is also dependent upon the angle of repose of that particular material.
Primary Framing: Main Frames, End Frames and Crane System are called primary frames. These frames are designed for full bay loading as backbone of metal building.
Secondary Framing: These frames consist on Purlins and Girts used to support roof and wall sheeting.
Bay Spacing: The space between the center lines of frames or primary supporting members in the longitudinal direction of the building.